THE HARVEST CHOCOLATE COLLECTION
Vendor:

Regular price

Sale price

$4.00

Unit price

per

Vendor:

Regular price

Sale price

$10.00

Unit price

per

Vendor:

Regular price

Sale price

$10.00

Unit price

per

Vendor:

Regular price

Sale price

$10.00

Unit price

per

Vendor:

Regular price

Sale price

$10.00

Unit price

per

Vendor:

Regular price

$0.00

Sale price

$10.00

Unit price

per

Vendor:

Regular price

Sale price

$10.00

Unit price

per
UPCOMING: FALL CHOCOLATE TASTING
When: Saturday September 30th at 11 AM.
Where: The Vault: sweets marketplace: 110 W Chicago Ave. Tecumseh, MI
Chocolate Tasting: Kick off the festivities with a guided chocolate tasting featuring our Fall Chocolate Collection. Picture this: you, sipping on our house-made hot chocolate while discovering new favorites from our selection of seasonal goodies, including Spiced Pumpkin, Cinnamon Custard, and S'mores. Sounds heavenly, right?
Behind-the-Scenes Peek: Ever wondered how a humble cacao bean turns into a mouth-watering chocolate bar? We'll pull back the curtain and show you the works — the roasting, the cracking, and the grinding. And yes, you get to taste the warm chocolate as it morphs from nib to liquid gold.
So, if you're up for learning something new while enjoying some delicious chocolate and homemade Hot Chocolate then bring a friend and come join us this September.
RESERVE YOUR SPOT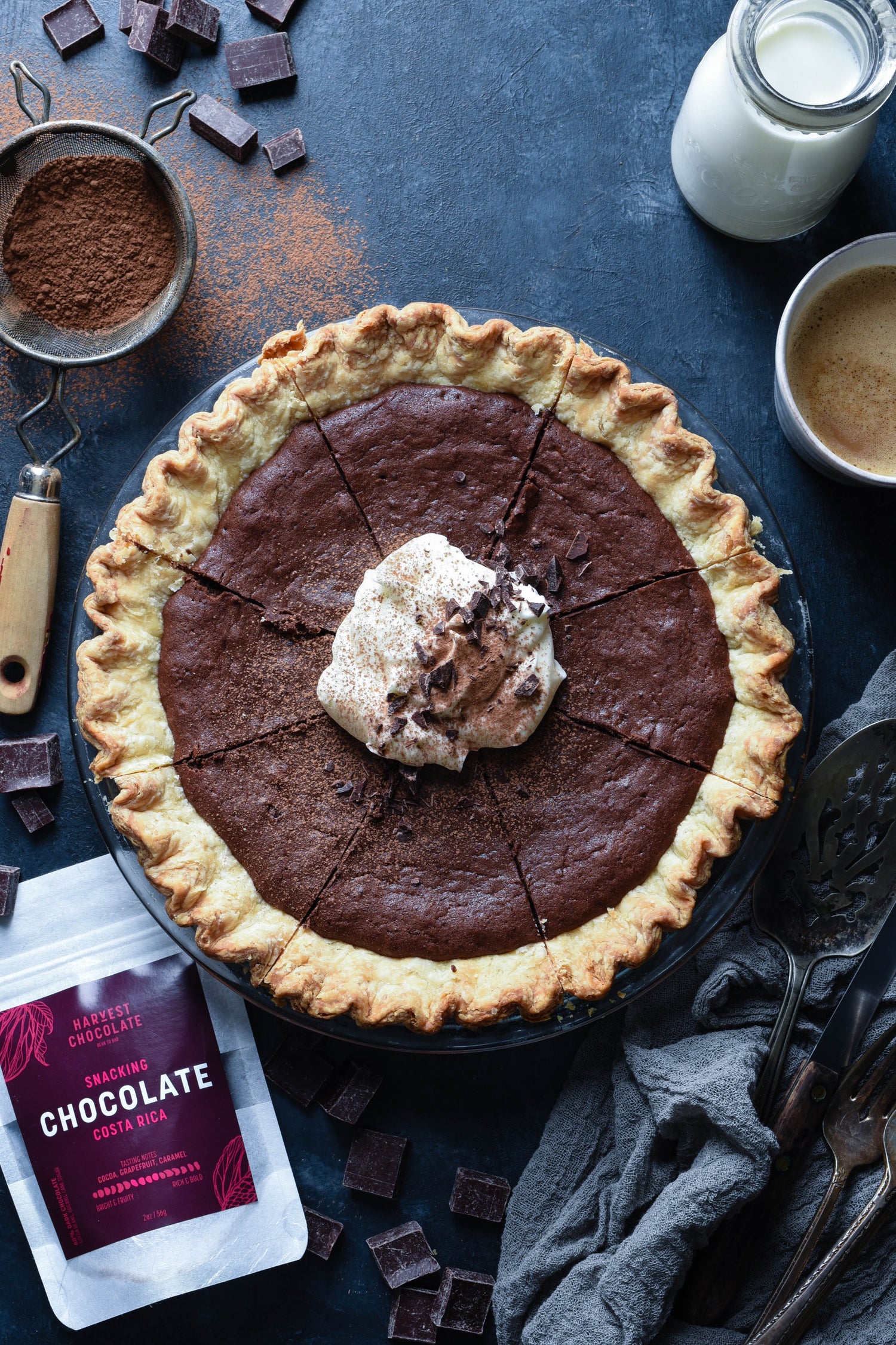 HARVEST CHOCOLATE RECIPES
The decadence of chocolate birthday cake; the smell of a fresh batch of brownies in the oven: baking in the kitchen is magical and it only multiplies when using the most flavorful ingredients -- starting first with Harvest Chocolate.
LET'S BAKE!